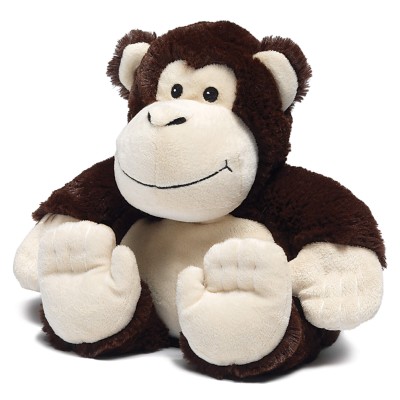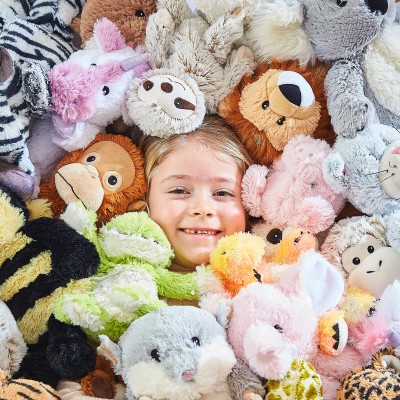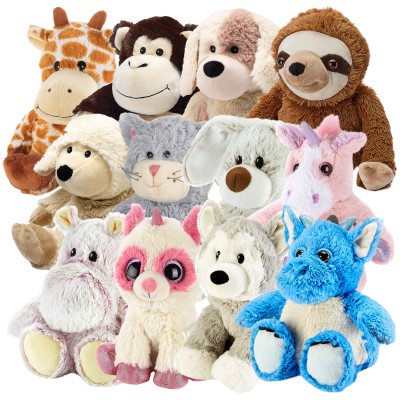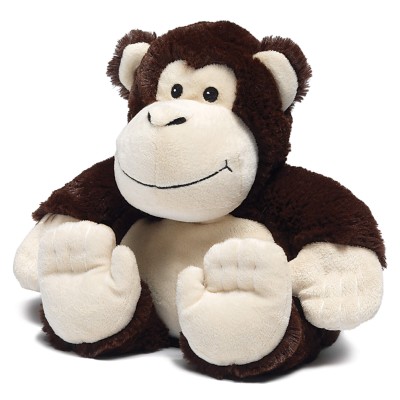 Microwave Soft Toy Heat Pack by Warmies
BS8433
Natural Filling
Description
Warmies Microwavable Soft Toys, made from a lovely soft fur, perfect for children and adults alike.
Can be used as a cuddly toy during day or for bedtime
Easily microwave for comfort for your child.
Various animal designs to select from.
Approx 30cm x 15cm.
Filled with millet seeds for safe use.
Comes with lavender added for a soothing touch.
Trusted Warmies® brand.
Reviews
So soft
- Haven't used yet as its for my daughter's Christmas present. However it smells lovely. She has had one of these bags before and used for well over a year, it's still going strong, but the lavender smell has faded. Spotted this one and it's the perfect size for her, (she's 7), she loves her current one heated up at bedtime to cuddle, this one is so soft and has a nice weight to it so I think she'll love it. (Gayle, 02/12/23)
Instructions
This product is safety tested by the manufacturer and has important heating instructions attached to the product when we send it to you.
Please refer to the manufacturers heating instructions provided with your product.
Please retain the heating instructions and follow them very carefully.
FAQs
Do these microwave toys come with lavender?
Yes. Each heat pack comes with lavender as standard and there is no option to remove it.
What are the contents inside the heat pack?
Each supplier uses their own content and each may vary. Typically a toy heat pack may be filled with wheat, millet, other seeds or even silica so if this is important to you to know in advance, please select the toy you are interested in and contact us to ask for the precise contents before placing your order. Each item will be clearly labelled on each product.
Can I wash the heat pack toy?
Each manufacturer we use for the toy heat pack have their own special instructions that will come supplied with your product. As a guide all the heat packs can be sponge cleaned with a damp sponge being careful not to get the contents wet, though some of our suppliers allow machine washing.
What are the covers made from?
Typically all heat pack toys are made from polyester though please look at the labelling that will be supplied with your product to be sure. If you have any concerns or want to know for sure in advance of your purchase please contact us before placing your order.
How long do I heat the product for?
Please refer to the manufacturers instructions that will be clearly labelled on the product you purchase.
Do you offer size and colour options on these products?
All options are shown to you when ordering the product. If non are shown then all information you may need about the size and colours will be shown in the description text on our web site or images shown otherwise, there will be no options to select from.
Are these heat packs suitable for toddlers?
The manufacturer of these items says that they should not be used by children under the age of 3 years at the time of writing. Adult supervision should always be given when in use with children.
Delivery
The information below is for guidance. Actual delivery costs and dates depend on the delivery address, weight and time your order is placed. Cut-off time for Overnight Orders is 12 noon.
| Price | Method | Manufacture Time | Delivery Time | Est. Delivery Date |
| --- | --- | --- | --- | --- |
| £4.99 | 2nd Class (Tracked) | 0-1 Days | 2-3 Days | Mon 11 Dec - Wed 13 Dec |
| £7.99 | 1st Class (Tracked) | 0-1 Days | 1-2 Days | Fri 8 Dec - Tue 12 Dec |
| £13.32 | DHL Courier (Economy M-F Pre 6pm) | 0-1 Days | 2-3 Days | Mon 11 Dec - Wed 13 Dec |
| £14.99 | Royal Mail Special Delivery (Overnight Mon-Sat Pre 1pm) | Today | Next Day (Mon-Sat) | Fri 8 Dec |
More Information
| | |
| --- | --- |
| Despatch | Today (Cut off time 3pm M-F) |
| Brand | Warmies (Intelex) |
| RRP | £12.99 |
| Filling | Millet Seed |
| Country of Origin | China |
| SKU | FGCOP004 |
| Gtin | 5060075680700 |
| Tariff Code | 9503004100 |
| Tariff Description | Stuffed Toys |
| Product Weight | 818 g |
| Product Dimensions | 34 x 18 x 12cm |
Product Options
Character
Monkey, Marshmallow Bunny, Marshmallow Sloth, Giraffe
Product Type
Heatable Toys
Warmers For > Microwavable Heating
Heat Pad Filling > Millet Seed
Gift Ideas > For Children

Microwave Soft Toy Heat Pack by Warmies
- Marshmallow Bunny
FGCOP010
5060075684869
£12.99
800 g
32 x 20 x 13cm
Microwave Soft Toy Heat Pack by Warmies
- Monkey
FGCOP004
5060075680700
£12.99
818 g
34 x 18 x 12cm
Microwave Soft Toy Heat Pack by Warmies
- Giraffe
FGCOP024
5060075683473
£14.99
760 g
23 x 15 x 11cm
Microwave Soft Toy Heat Pack by Warmies
- Marshmallow Sloth
FGCOP020
5060075680953
£14.99
790 g
23 x 15 x 11cm
Microwave Soft Toy Heat Pack by Warmies