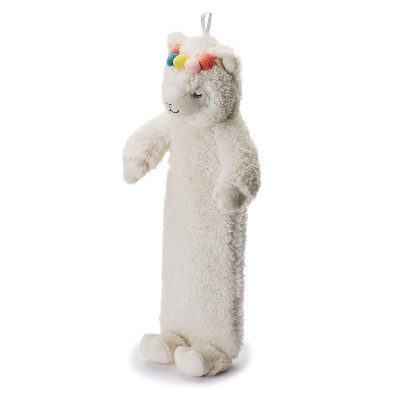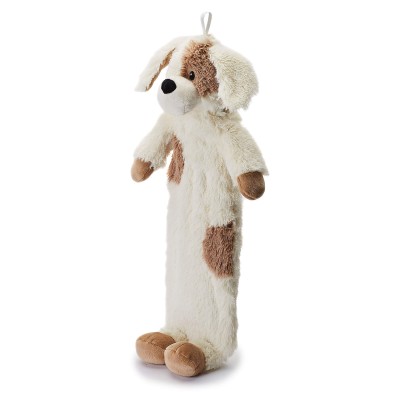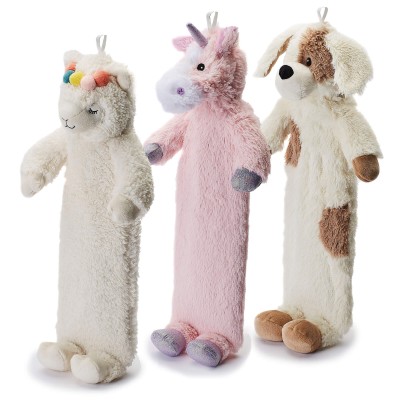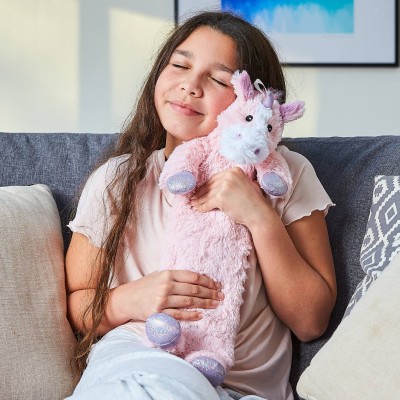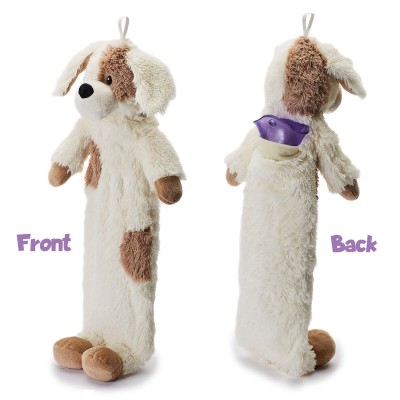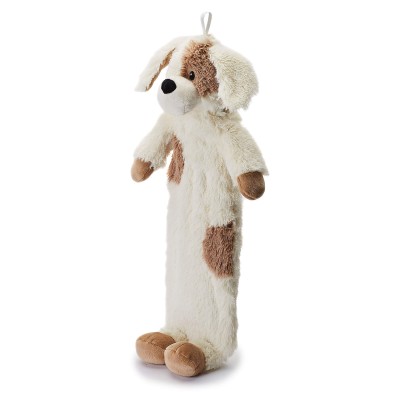 Warmies Long Hot Water Bottle for Kids
BS1970
Description
Warmies Long Hot Water Bottles are perfect for kids, they are safety approved and come in a range of beautifully designed characters in super-soft fur covers.
3D Long Hot Water Bottles.
Very soft animal character covers.
Llama Hot Water Bottle, Puppy and Unicorn Hot Water Bottles.
Approx. 16 inch size.
Trusted safety-approved Warmies brand.
Conforms to all known safety standards including BS8433, ASTM-f963, NB Toys and EN71-1/2/3.
Reviews
Best thing since sliced bread!
- My two grandsons adored these puppy hotties and snuggled down to sleep without any bother (Granny, 29/11/23)
Cuddly companions for bedtime
- I bought these for my grandchildren as they're safer than hot water bottles. They loved the cuddly characters. (Granny , 10/09/23)
Gorgeous Product
- My friends little girls LOVED them. Gorgeous quality. (LC, 27/02/21)
3 year old loves it
- The llama hot water bottle has been a big hit, my little one loves it. It's cute, comfortable & holds its temperature well. (Claire D, 09/02/21)
Gorgeous!
- Beautiful soft unicorn, excellent quality, a lovely cuddly toy and hot water bottle in one. My little one loves to take it to bed every night! (K, 02/02/21)
Excellent winter purchase
- My 3yr old grandson loves it! Can't wait to get into bed now with his soft, warm and cosy new puppy dog. (Nana Ness, 04/12/20)
Lovely
- Very fluffy and warm, my girls love these! (Jamie, 31/10/20)
My teenage girls love them.
- My teenage girls love them. Great for cuddling when cold or helping relieve pains (Bb, 17/06/20)
Grandchildren love them
- I bought one each for my grandchildren at Christmas and they loved them, they arrived quickly, well packaged and I couldn't be more pleased. (Dennis R, 28/02/20)
replaced the dog
- got my daughter one of the puppy hot water bottles and she loves it more than our real puppy keeps her warm at night and delivery was very fast as well (Marcus R, 27/02/20)
Happy Daughter
- My daughter is obsessed with Unicorns and already owns many Unicorn products but I've never seen a Hot Water Bottle like this before, she was over the moon when I surprised her with it. (Rachel Brown, 27/02/20)
kids love it
- so soft and fluffy, looks great and keeps my kids lovely and warm through these cold winter evenings (Mrs Patel, 27/02/20)
Very Happy Children!
- What can I say, my son and daughter absolutely adore their Warmies Long Hot Water Bottles! Very good quality and they feel amazing, thanks to their super soft fur covers. Thank you WheatyBags. (Mummy Jane, 27/02/20)
So soft and cuddly
- Bought this for my daughter and she loves it, very soft and she wants it now even on warmer nights she lives it so much. (Maggie V, 26/02/20)
Instructions
Please refer to the manufacturer's instruction card that is attached to your product for your own safety. At the time of writing, the instructions supplied are as follows:
INSTRUCTIONS FOR USE
When filling this hot water bottle, do not use boiling water and fill to a maximum of two-thirds capacity or less.
Do not overfill as this may cause the bottle to burst.
Hold the bottle by the neck in an upright position and fill slowly to avoid hot water splashing back.
Expel air from the bottle by lowering it carefully onto a flat surface until water appears at the opening.
Screw the stopper sufficiently tight to ensure that there is no leakage. Finger tight should be adequate.
Finally, make sure the funnel is empty.
If there is a possibility that prolonged contact with the skin could occur, an adequate cover should be used to prevent burns.
Under no circumstances should the hot water bottle be used as a cushion and be sat on.
WARNINGS
Do not fill from water from the domestic hot water system as this can considerably shorten the life of the hot water bottle.
Prevent contact with hot surfaces.
Prevent contact with oil or grease.
When not in use, drain completely and keep, with the stopper removed, in a cool, dry, dark place.
Prevent exposure to sunlight.
Do not place anything on top of the bottle during storage.
Check the bottle and stopper for wear and damage prior to use.
Retain these instructions for future reference.
Delivery
The information below is for guidance. Actual delivery costs and dates depend on the delivery address, weight and time your order is placed. Cut-off time for Overnight Orders is 12 noon.
| Price | Method | Manufacture Time | Delivery Time | Est. Delivery Date |
| --- | --- | --- | --- | --- |
| £4.99 | 2nd Class (Tracked) | 0-1 Days | 2-3 Days | Mon 11 Dec - Wed 13 Dec |
| £7.99 | 1st Class (Tracked) | 0-1 Days | 1-2 Days | Fri 8 Dec - Tue 12 Dec |
| £13.10 | DHL Courier (Economy M-F Pre 6pm) | 0-1 Days | 2-3 Days | Mon 11 Dec - Wed 13 Dec |
| £14.99 | Royal Mail Special Delivery (Overnight Mon-Sat Pre 1pm) | Today | Next Day (Mon-Sat) | Fri 8 Dec |
More Information
| | |
| --- | --- |
| Despatch | Today (Cut off time 3pm M-F) |
| Brand | Warmies (Intelex) |
| RRP | £14.99 |
| Filling | Water |
| Country of Origin | China |
| SKU | FGHOT072 |
| Gtin | 5060075686757 |
| Tariff Code | 3924900090 |
| Tariff Description | Plastics and articles thereof; rubber and articles thereof |
| Product Weight | 380 g |
| Product Dimensions | 50 x 13 x 13cm |
Product Options
| | |
| --- | --- |
| Character | Puppy, Unicorn, Llama |
Warmies Long Hot Water Bottle for Kids
- Llama
FGHOT071
5060075686740
£14.99
380 g
50 x 13 x 13cm
Warmies Long Hot Water Bottle for Kids
- Unicorn
FGHOT073
5060075686771
£14.99
380 g
50 x 13 x 13cm
Warmies Long Hot Water Bottle for Kids
- Puppy
FGHOT072
5060075686757
£14.99
380 g
50 x 13 x 13cm
Warmies Long Hot Water Bottle for Kids