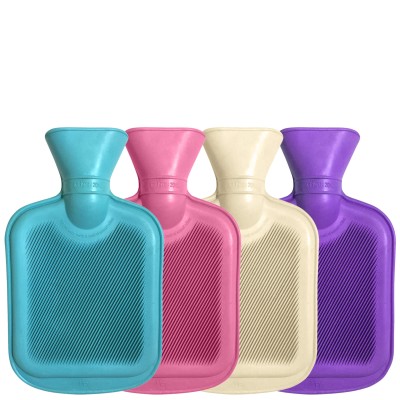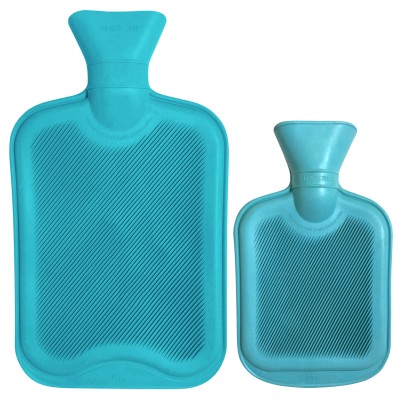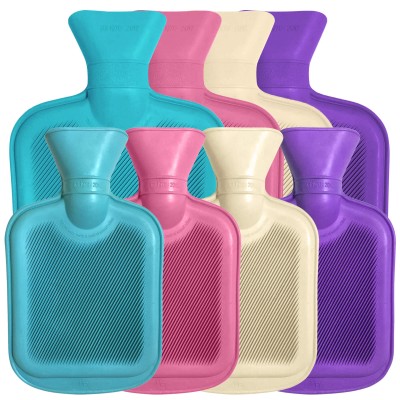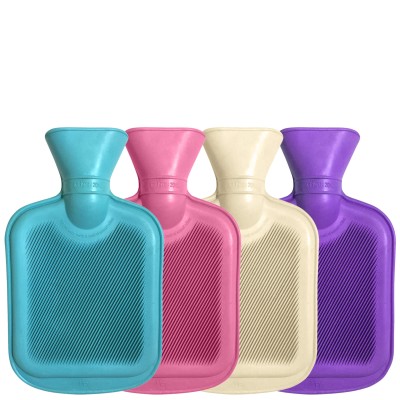 BS1970
Description
Hot Water Bottle in natural rubber and safety approved in 2 size options from a range of mixed colours.
Safety approved.
Hot Water Bottle 2l or Mini Hot Water Bottle options.
Mixed colours only.
UK stock available.
BS1970 2012 Safety Tested.
Our hot water bottle is a quality rubber bottle that is safety tested and approved and comes with safety and filling information.
We stock a variety of mixed colours though can only supply you from stock available at the time of your order and cannot offer you a choice of colour within the order. If colour is important to you, please feel free to call us and ask what colours we have available at the time.
Mixed colours usually include cream, green, blue, yellow and a variety of others.
Reviews
Hot Water Bottles
- Having used the hot water bottles they did all that was expected from them. They made a very good job of pre heating my bed and retained the heat well. (Peter Fretwell, 06/10/23)
Great product, excellent service
- Very happy with the product and the service. Thank you. (Helen, 12/03/21)
Hot water bottle
- Everything was excellent thank you. (Lynne, 01/03/21)
Excellent
- Highly recommended (Professor Cohn-Sherbok, 14/01/21)
Hot water bottle
- 2 ordered. Arrived very promptly and seem of good heavy duty quality. (CW, 04/01/21)
Excellent
- As described. Good quality. (Linda, 03/12/20)
Very good hot water bottle
- Excellent price, delivery and hot water bottle. The best. (Kashker, 02/07/20)
Great little bottle
- I got this to replace the hot water bottle that came with a little woolly cover I have. This fitted perfectly which was a relief as I struggled finding anything other than the normal 2L bottles. This is ideal for me as I mostly use it for period cramp relief and I find the big bottles to be cumbersome and I worry about water wasting if I need to refill it a few times in a day. Seems good quality, I've had it for months now with no issues. I like the choice of colours too :) No issues with delivery either (Tara, 22/06/20)
Well made first class hot water bottles
- Excellent product, excellent service, a British standard, well done (john)
A hottie for my daughter
- Well made and love the modern funky colours. (R ANNE)
My new hot water bottle
- I sadly lost my old hot water bottle - I did not think I could find one the same, but the one I purchased is just perfect! Its just like my old one and I'm very happy with it. It keeps warm for ages, its flexible and I cannot fault it. The service was good too, had it in a few days. And guess what - the week after it arrived, I found my old one!! So now have a 'his' and 'hers'!! (Sheshe)
Directors Review of the 2 litre size Rubber Hot Water Bottle
- We have supplied rubber hot water bottles to our customers for many years and all our bottles are safety approved direct from the factory. A 2 litre size is what we call the standard size hot water bottle like the ones you will see in the high street for sale at much higher prices. Ours are safety approved so you can be satisfied on quality though we sell cheaper than the high street as we are an online business. These bottles are supplied free of charge with many of our hot water bottle cover packs so why not treat yourself to a personalised cover or one from our range of British Made covers.   (Michael Robinson)
Instructions
Please refer to the manufacturer's instruction card that is attached to your product for your own safety. At the time of writing, the instructions supplied are as follows:
INSTRUCTIONS FOR USE (MUST BE CARRIED OUT BY AN ADULT)
FOR MAXIMUM SAFETY AND HOT WATER BOTTLE LIFE, PLEASE OBSERVE THE FOLLOWING INSTRUCTIONS AND WARNINGS BEFORE USE.
This hot water bottle is manufactured to the specification os British Standard 1970:2012 from natural rubber.
When filling this hot water bottle, do not use boiling water and fill to a maximum of two thirds capacity or less. Do not overfill as this may cause the bottle to burst.
Hold the bottle by the neck in an upright position and fill slowly to avoid hot water splashing back.
Expel air from the bottle by lowering it carefully onto a flat surface until water appears at the opening.
Screw the stopper sufficiently tight to ensure that there is no leakage, finger tight should be adequate. Finally, make sure the funnel is empty.
If there is a possibility that prolonged contact with the skin could occur, an adequate cover should be used to prevent burns.
Under no circumstances should the hot water bottle be used as a cushion and be sat on.
Do not fill from water from the domestic hot water system as this can considerably shorten the life of the hot water bottle.
Prevent the bottle from contact with hot surfaces.
Prevent contact with oil and grease.
Check the bottle and stopper for wear and damage prior to use.
When not in use, drain completely and store with the stopper removed in a cool dry dark place. Prevent exposure to sunlight. Do not place anything on top of the bottle during storage.
Always ensure the water bottle is not too hot before giving to a child.
Always use under adult supervision.
WARNING
Carefully inspect the entire bottle and stopper before the first use and before each subsequant use. Disgard immediately if signs of water damage or defects are found.
WARNING - HOT WATER BOTTLES CAN CAUSE BURNS. AVOID PROLONGED DIRECT CONTACT WITH THE SKIN.
DO NOT HEAT THIS PRODUCT IN THE MICROWAVE.
This product is NOT intended to be heated in the microwave.
Please refer to the instructions that may be attached to the product at manufacture (if applicable) for further information.
FAQs
What is a "Sanger" Hot Water Bottle?
Sanger is a premium manufacturer of rubber hot water bottles and the bottles meet the TUV, BS 1970:2012 and EN71 requirements. When you receive your Sanger hot water bottle you will know the difference in just how luxurious and 'thick' the rubber feels. This is the premium brand we prefer if you are buying a hot water bottle when you have a choice of brand.
What is a "Generic" Hot Water Bottle?
Targeted to give you a value product but one that still is safe and meets the required testing standards, our generic brand bottles will be available from a variety of manufacturing sources and are available from mixed colours of stock available at the time. If you prefer to know which colour your are getting with your bottle, choose one where we present a colour option at checkout.
Delivery
The information below is for guidance. Actual delivery costs and dates depend on the delivery address, weight and time your order is placed. Cut-off time for Overnight Orders is 12 noon.
| Price | Method | Manufacture Time | Delivery Time | Est. Delivery Date |
| --- | --- | --- | --- | --- |
| £4.99 | 2nd Class (Tracked) | 0-1 Days | 2-3 Days | Mon 11 Dec - Wed 13 Dec |
| £7.99 | 1st Class (Tracked) | 0-1 Days | 1-2 Days | Fri 8 Dec - Tue 12 Dec |
| £13.03 | DHL Courier (Economy M-F Pre 6pm) | 0-1 Days | 2-3 Days | Mon 11 Dec - Wed 13 Dec |
| £14.99 | Royal Mail Special Delivery (Overnight Mon-Sat Pre 1pm) | Today | Next Day (Mon-Sat) | Fri 8 Dec |
More Information
| | |
| --- | --- |
| Despatch | Today (Cut off time 3pm M-F) |
| Brand | HappySnapGifts® |
| Filling | Water |
| Country of Origin | China |
| SKU | FGHOT004 |
| Gtin | 5056656304561 |
| Tariff Code | 3924900090 |
| Tariff Description | Plastics and articles thereof; rubber and articles thereof |
| Product Weight | 241 g |
| Product Dimensions | 26 x 15.5 x 4cm |
Product Options
Size
800ml (Stock Available Colour), 2 Litre (Stock Available Colour)
Product Type
Hot Water Bottles
hot water bag
rubber hot water bottle
mini hot water bottle
best hot water bottle

Hot Water Bottle
2 Litre
FGHOT008
5056656305896
£11.00
374 g
32 x 19.5 x 4cm
Hot Water Bottle
800ml
FGHOT004
5056656304561
£10.00
241 g
26 x 15.5 x 4cm