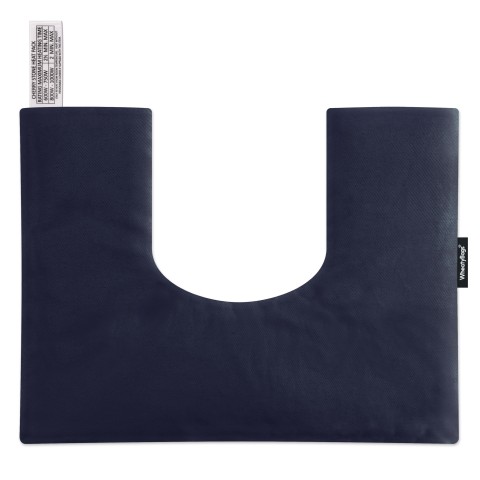 415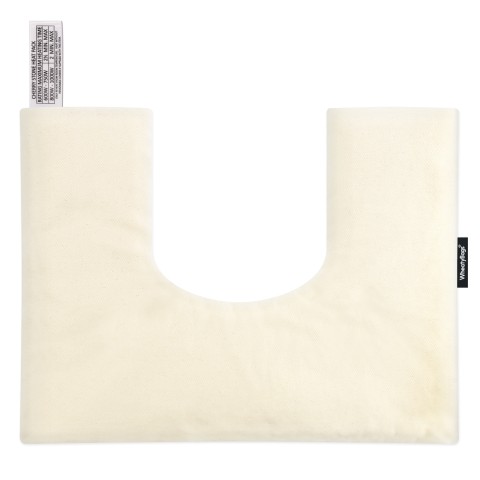 19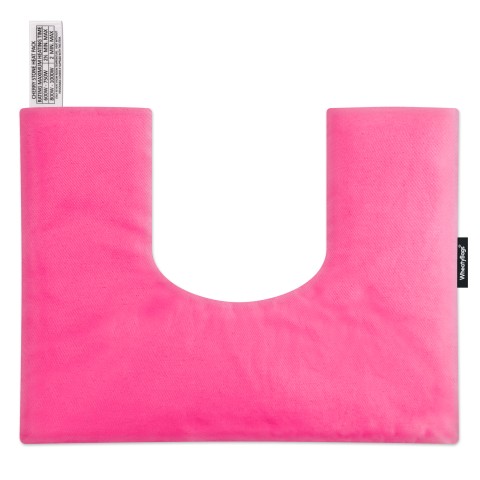 20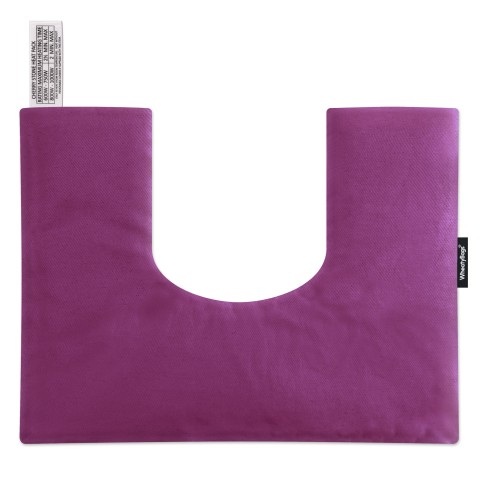 417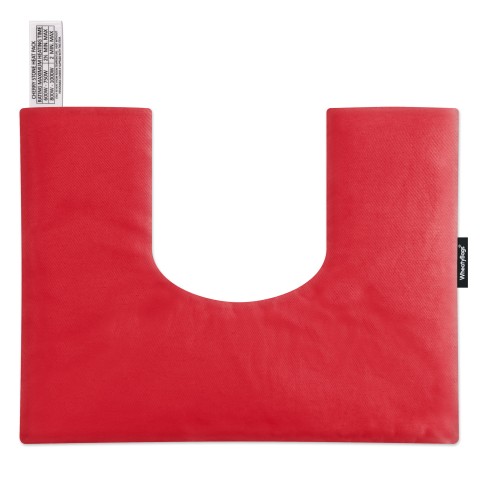 375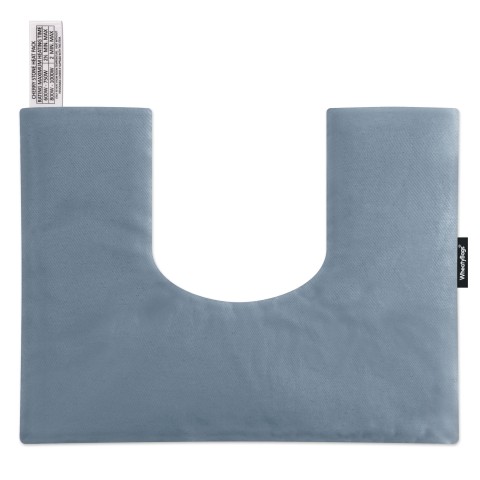 1109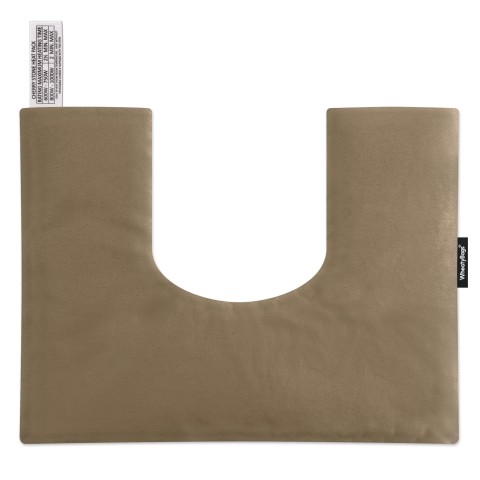 1110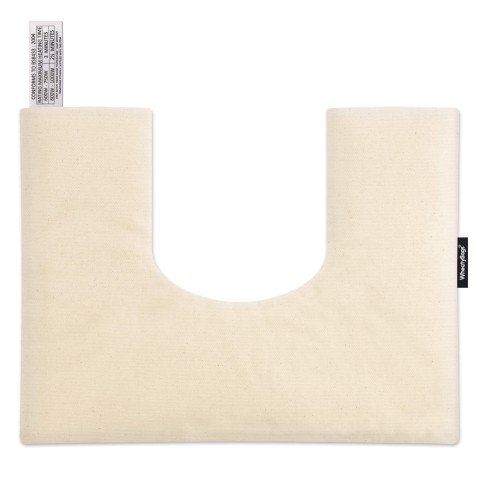 1163

415



19



20



417



375



1109



1110



1163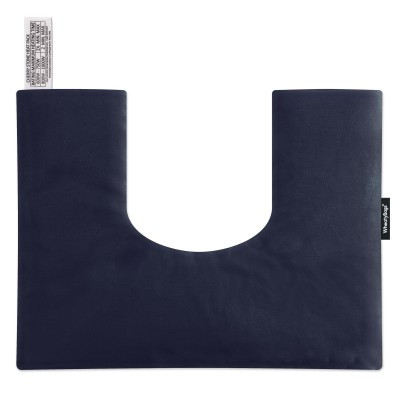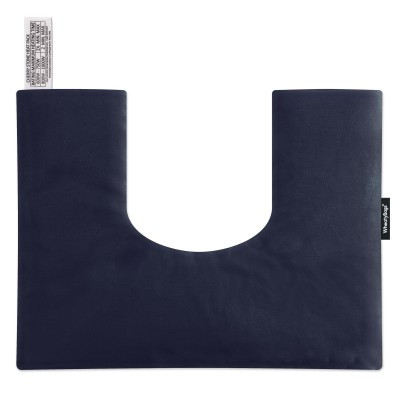 Cherry Stone Neck and Shoulder Pain Heat Pack
UK Made
BS8433 : 2004
Natural Filling
Organic Option *
Description
A Cherry Stone Neck and Shoulder Heat Pack can help with neck pain and stiffness by providing gentle warmth around the neck and shoulders and our Neck and Shoulder Heat Pack is made for such problems.
British Made Cherry Stone Pillow.
Specially shaped for the Neck Pain and Shoulder Pain.
Filled with natural cherry stones.
Removable cover option.
Washable.
Can be personalised with your own text.
Trusted WheatyBags® brand.
This Cherry Stone Neck Pillow is created following the great feedback we get from customers of our Neck and Shoulder Wheat Bag Heat Pack.
Uniquely shaped, the cherry stone pillow will fit around your neck and fit on the top of the shoulders to provide a nice gentle warmth around the area for pain relief and comfort. Neck Pain and Shoulder Pain is so uncomfortable though we know from customer feedback that the neck and shoulder heat packs can be a great help in providing some relief while the body heals.
We manufacture the packs here in the UK and as such know the quality of our workmanship is second to non and is one of the main reasons we can offer you optional removable covers, optional provence lavender and even a way to create a heat pack personalised gift by way of the personalisation text which can be printed to the outer fabric.
Each cherry stone pillow comes with a great range of both fabrics and colour with options of polyester fleece fabric, some great vivid printed fleece fabrics and a smoother polycotton drill option in a variety of colours.
Reviews
Comforting cushion
- Stays on warm for a good while, this cushion isn't too heavy and smells lovely too.
By Anon (May 2017)
Love this wheaty,especially the shape!
- This little wheaty,will wrap around your neck,& stay in place!which straight one's won't! Love the lavender aroma too.3
By Mary (Feb 2017)
Lighter than wheat bag
- The service was excellent.The fit was also excellent around my neck and shoulders.Probably should have ticked the aroma option but added lavender oil so that was fine. Was recommended by my therapist as alternative to wheat as kept heat longer. Not sure that is so but I do make my own wheat bags and put a lot of wheat in. So advantage that bag is lighter than my wheat one.
By Margaret Stocks (Dec 2016)
Really does the job!!
- Bought for my mother as she has a very sore neck. This fits nicely and gives her neck a lot of comfort, very happy with it!
By Maggie (Apr 2016)
Long lasting heat
- Great quality - well made, love the colour, and the shape means that it sits securely on my shoulders. The cherry stones hold heat for a long time, great for easing away tense shoulder after a day at work.
By Barbara (Mar 2016)
Welcome comfort
- This is the second order for this amazing cherry stone pillow. What a boon for anyone with persistent neck or shoulder pain, or even for self-indulgent comfort! I just had to share its benefits, so bought one as gift.
By Chris (Mar 2016)
Instructions
MAXIMUM MICROWAVE HEATING TIMES FOR THIS PRODUCT:
600w - 750w RATING - 2.5 MINUTES
800w - 1000w RATING - 2 MINUTES
GENERAL INSTRUCTIONS: Please take care heating this cherry stone filled product and be careful not to burn the contents inside. If you smell a burnt smell, the heat pack is best thrown away and a new one purchased.
Remove all tags and ensure the product is clean and dry before use.
Use the maximum heating guide (below) to determine the correct heating times.
Ensure all grilling / browning facilities are turned off and do not place near a direct heat source.
When first heated, the product will feel damp though this is quite normal and will stop after a few uses.
After this time we recommend placing a small cup of water in the microwave when heating.
In order to comply with BS8433 : 2004 we are obliged to tell you of the following.
WARNING - THIS PRODUCT CAN CAUSE BURNS.
AVOID PROLONGED DIRECT CONTACT WITH THE SKIN.
TAKE CARE WHEN REMOVING FROM THE MICROWAVE OVEN.
DO NOT INGEST CONTENTS.
DO NOT OVERHEAT.
FOR MICROWAVE USE ONLY.
HEATED PRODUCTS SHOULD NOT BE GIVEN TO CHILDREN.
MAXIMUM HEATING (AND CHILLING) TIMES FOR THE PRODUCT ARE ATTACHED TO THE PRODUCT BY SEWN-ON LABEL AND CARD SWING TAG WHICH SHOULD BE RETAINED FOR FUTURE REFERENCE.
ONLY REHEAT FROM ROOM TEMPERATURE.
DO NOT FOLD ITEM IN HALF TO HEAT.
HEAT WITHOUT REMOVABLE COVERS IF SUPPLIED WITH THIS ITEM.
SURFACE CLEAN WITH A DAMP CLOTH.
CARE INSTRUCTIONS
Do not wash the heat pack with the cherry stones inside.
Only clean this part with a damp cloth.
Optional removable covers if available for this product can be removed and cleaned in accordance with the washing instructions label on the cover.
Asthma Sufferers should be aware this product contains cherry stones.
In the event of overheating, let the item stand in a safe place and do not touch until cooled.
Dispose of in the normal household waste if worn or damaged.
Store in a cool dry place.
Ensure that the microwave turntable can rotate freely.
TO USE COLD:
Wrap the pack in a plastic bag (to keep it clean).
Place in the FRIDGE or FREEZER for 1-3 hours.
Remove from plastic bag before use.
Be cautious and check your skin to avoid any possibility of freezer-burn and use a towel on your body with the pack on top to avoid direct contact with the skin.
DO NOT PLACE THIS ITEM IN THE FREEZER IF USING ON THE EYES.
Removable Covers
If you purchase this Product with the option for "Removable Cover" for cleaning, the outer removable cover will be supplied in the fabric and colour of your choice.  The inner pack will be manufactured from a fabric and colour of our choice depending on supplies available at the time of manufacture (usually our natural value cotton fabric depending on the product).
Cleaning with removable cover option (where appropriate):
Remove the Inner Product from the outer fabric cover.
Do not wash or get the Inner Product contents wet.
Warm hand or delicate machine wash max. 40 degrees.
Wash with like colours or seperately by hand in warm water.
For best results, lay flat on a suitable surface to air-dry.
Cleaning without removable cover option:
Use a damp cloth or sponge to hand clean the Outer Product Fabric.
Do not get the inner contents wet.
Air dry before using the product.
FAQs
Are these products a medical product?
No. Clear Prospects Ltd manufactures WheatyBags® microwave heat packs which have been tested to safety standard BS8433:2004.  We are not Doctors and our products are not medical products (our heat packs are simple microwave heat packs that provide warmth and comfort). If you are unsure about their use, we recommend you consult your doctor before using heat packs in general.
What do these Cherry Stone heat packs contain ?
100% Natural Cherry Stones and nothing extra other than lavender when selected. Cherry Stones are the pips from the inside of a cherry fruit that are thoroughly washed and cleaned at the source before being used as a natural heat retainer in our pillows.
Do you recommend lavender ?
Yes. Cherry stones when warmed have their own aroma and many of our customers want the pleasant smell of lavender to mask the natural smell of the cherry stones.
Are the cherry stone packs heavy ?
No. Cherry stones are naturally light in weight and lighter than wheat filled heat packs. The cherry stones are more bulky and our packs are well filled to give enough bulk to hold the heat when warmed for as long as possible.
Do they hold the heat as well as wheat ?
No not quite though they do successfully hold heat long enough to use.
Shipping
The information below is for guidance. Actual delivery costs and dates depend on the delivery address, weight and time your order is placed. Cut-off time for Overnight Orders is 12 noon.
| Price | Method | Manufacture Time | Delivery Time | Est. Delivery Date |
| --- | --- | --- | --- | --- |
| £3.95 | Royal Mail - 2nd Class | 0-3 Days | 2-4 Days | Tue 28 Jan - Tue 4 Feb |
| £4.96 | Royal Mail - 2nd Class | 0-3 Days | 2-4 Days | Tue 28 Jan - Tue 4 Feb |
| £4.99 | Royal Mail - 1st Class | 0-3 Days | 1-3 Days | Mon 27 Jan - Mon 3 Feb |
| £4.99 | Royal Mail - 1st Class | 0-3 Days | 1-2 Days | Mon 27 Jan - Fri 31 Jan |
| £5.95 | Royal Mail - 2nd Class | 0-3 Days | 2-3 Days | Tue 28 Jan - Mon 3 Feb |
| £10.16 | Courier - Economy (M-F Pre 6pm) | 0-3 Days | 2-3 Days | Tue 28 Jan - Mon 3 Feb |
| £12.95 | Courier - Overnight (M-F Pre 6pm) | 0-3 Days | 1-2 Days | Mon 27 Jan - Fri 31 Jan |
| £14.95 | Royal Mail - Special Delivery (Pre 1pm) | Same Day | Next Working Day | Mon 27 Jan |
| £14.95 | Royal Mail - Special Delivery (Saturday Pre 1pm) | Monday | This Saturday | Sat 1 Feb |
| £24.95 | Courier - Economy (M-F Pre 6pm) | 0-3 Days | 2-4 Days | Tue 28 Jan - Tue 4 Feb |
More Information
| | |
| --- | --- |
| Availability | Available to Order |
| Despatch | Today (Cut off time 3pm) (1-3 Days if Personalised) or Upgrade at Checkout for Overnight Delivery |
| Brand | WheatyBags |
| Filling | Cherry Stones, Optional Lavender |
| Weight | 800 g |
| Approximate Dimensions | 27cm x 37cm x 2.5cm |
| Country of Origin | United Kingdom |
| SKU | FGCHE008 |
| Tariff Code | 10011900 |
| Tariff Description | Heat Pack - Wheat Filled with Fabric Cover |
Cherry Stone Neck and Shoulder Pain Heat Pack