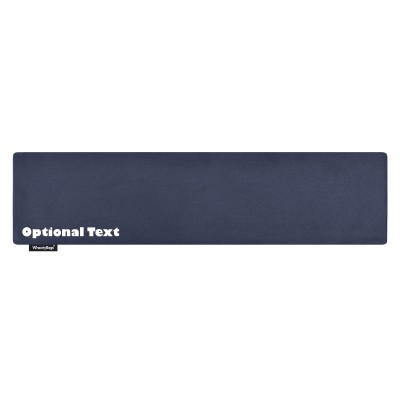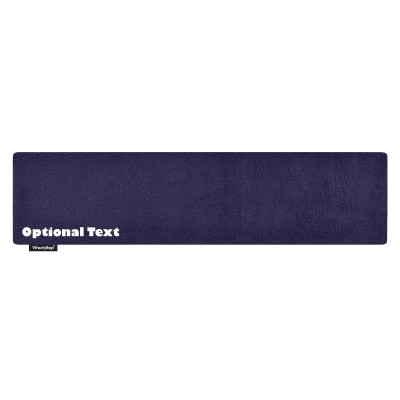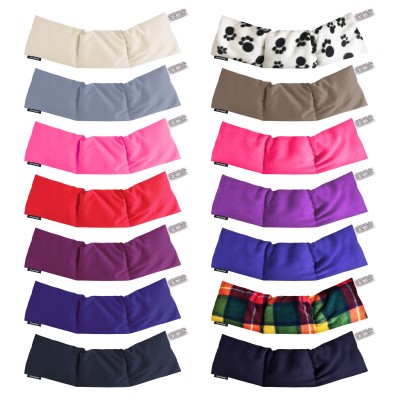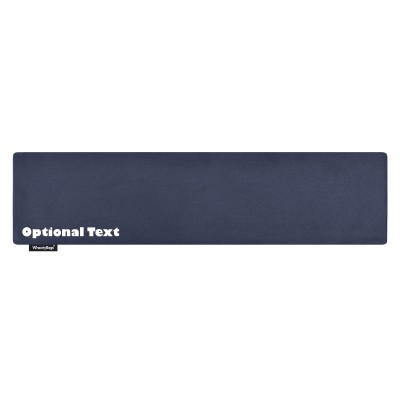 Replacement Covers for Rectangular Shaped Heat Packs
UK Made
Organic Options *
Description
Replacement (rectangular shaped) removable covers specially made in our core range of fabric and colour choices to fit our own brand of WheatyBags® microwave heat packs that are rectangular in shape.
Please note:
WheatyBags® own brand replacement removable covers.
Designed to fit our own products and no other brands.
Different shapes and sizes are available.
Please check the size and product name before ordering.
If unsure, please get in touch.
Reviews
WheatyBag cover
- I bought a new cover for my lovely Tartan WheatyBag, so that if/when it became worn/thin I would have a cover handy so all the wheat seeds would be contained! I have been using my WheatyBag for a long time (a year?) and it's so warm at night, like a hot water bottle but safer as it can't leak! Wouldn't be without it! (Carolyn Chambers, 26/10/23)
WheatyBag cover
- I bought this cover (nearest in colour) to a long warmer similar to and same length aa my WheatyBag, but a different make! This is very old and unusable because it has got a couple of smallholes where its original cover has worn thin and torn. The new cover fits perfectly and means I have another means of heat giving at bedtime without feear of leaking! Great product and does job well. (Carolyn Chambers, 26/10/23)
Wheat bag
- Been using these bags for years best wheat bags going and I'm 76 years old. (Paul , 02/08/23)
Fits Perfectly
- Forgot to order one with my wheaty bag so this was a great solution. (James Lawrence, 28/02/20)
Replacement Cover
- I've had one of the original heat packs for years and it still works perfectly though the cover has started to get a bit grubby. I bought a replacement cover and now it looks like new. (Trevor S, 27/02/20)
good quality
- Purchased the original rectangle heat pack few months ago but now needed a new cover, which this was perfect for and was able to buy a luxury version (Donald, 27/02/20)
Great replacement cover
- I fancied a different colour cover for my Wheat Bags original heat pack and ended up buying 2! Really pleased with the quality of both the cotton and fleece fabric. (Ash, 27/02/20)
Great quality
- Bought a simple value heat pack from you and then bought these spare covers afterwards. Best quality and really help keep my heat pack clean and so nice I know I can buy more when I need to. (Lizzie, 26/02/20)
Instructions
Removable Covers: If you purchase this Product with the option for "Removable Cover" for cleaning, the outer removable cover will be supplied in the fabric and colour of your choice. The inner pack will be manufactured from a fabric and colour of our choice depending on supplies available at the time of manufacture (usually our natural value cotton fabric depending on the product).
Do not wash or get the inner wheat or other filled heat packs wet.
CARELESSNESS CAUSES FIRE.
Do not wash or get the inner wheat or other filled heat packs wet.
For 100% Cotton, 100% Polycotton & 100% Polyester Fabrics (eg Fleece) Removable Covers.
Remove the outer cover before carefully cleaning the outer cover only.
Only warm hand or machine wash and cold rinse the removable cover.
Wash with like colours max. 40 degree temperature.
For best results, lay flat on a suitable surface to air-dry.
Do not bleach.
1 spot iron (Cotton / Fleece) or 2 spot iron (Polycotton).
Do not tumble dry.
FAQs
Can I buy any other colour of cover that's not shown on the choices?
No. We only sell covers for our heat packs from the fabrics and colour choices we hold at the time. Sometimes we change things for the better in our minds or based on popularity, an example is that we are now moving over to pure (natural) cotton fabrics so you may no longer be able to see the historic polycotton fabrics.
Will these covers fit any heat pack?
No. Our covers are all designed and manufactured by us to fit our own brand of WheatyBags microwave heat packs.
How will I know if the cover will fit?
Please check the measurements of the original heat pack you purchased to see if it corresponds with our latest sizes available online.
Can I wash the cover?
Yes. Please see the Instructions details on our website for information on cleaning your cover.
Can I warm the heat pack with the cover on?
No. We recommend, as shown in our heat pack product instructions that you remove the cover before heating the pack. Please refer to the Instructions details shown online or attached to your original heat pack.
What are the Organic Fabric Options?
Where shown, this product has an Organic Fabric Option. We purchase organic fabric from trusted UK Fabric Merchants who are registered under the Global Organic Textile Standard (GOTS) to enable full traceability of the fabric we use through to the final product you are purchasing today.
Delivery
The information below is for guidance. Actual delivery costs and dates depend on the delivery address, weight and time your order is placed. Cut-off time for Overnight Orders is 12 noon.
| Price | Method | Manufacture Time | Delivery Time | Est. Delivery Date |
| --- | --- | --- | --- | --- |
| £3.99 | 2nd Class (Tracked LL) | 0-3 Days | 2-3 Days | Mon 11 Dec - Fri 15 Dec |
| £5.99 | 1st Class (Tracked LL) | 0-3 Days | 1-2 Days | Fri 8 Dec - Thu 14 Dec |
| £12.94 | DHL Courier (Economy M-F Pre 6pm) | 0-3 Days | 2-3 Days | Mon 11 Dec - Fri 15 Dec |
| £14.99 | Royal Mail Special Delivery (Overnight Mon-Sat Pre 1pm) | Today | Next Day (Mon-Sat) | Fri 8 Dec |
More Information
| | |
| --- | --- |
| Despatch | 0-3 Days (Made to Order) or Upgrade for Overnight Delivery at Checkout |
| Brand | WheatyBags® |
| RRP | £10.00 |
| Country of Origin | United Kingdom |
| SKU | FGWHE016(R47cmx12cm)COT-BNA |
| Gtin | 5056261063426 |
| Tariff Code | 6307909899 |
| Tariff Description | Other Textiles and textile articles |
| Product Weight | 63 g |
| Product Dimensions | 47 x 13cm |
Product Options
Size
Original 47cm x 12cm, Large 49cm x 15cm, Regular 33cm x 17cm, Approx. 40cm x 30cm
Fabric
Cotton, Luxury Cotton, Organic Cotton, Fleece
Fabric Colour
Navy Blue, Purple, Natural, Royal Blue, Red, Chocolate, Gothic Blue, Paws Print, Hot Pink (Fuchsia), Tartan Check
Product Type
Wheat Bag
Wheat Bags > Removable Cover
WheatyBags > Replacement Cover

Replacement Covers for Rectangular Shaped Heat Packs
(47cm x 12cm) - Navy Blue Cotton Fabric
FGWHE016(R47cmx12cm)COT-BNA
5056261063426
£10.00
63 g
47 x 13cm
Replacement Covers for Rectangular Shaped Heat Packs
(47cm x 12cm) - Navy Blue Cotton Fabric (Personalised with Text)
FGWHE016(R47cmx12cm)COT-BNA(P)
5056261063457
£12.95
63 g
47 x 13cm
Replacement Covers for Rectangular Shaped Heat Packs
(47cm x 12cm) - Royal Blue Cotton Fabric
FGWHE016(R47cmx12cm)COT-BRO
5056261063471
£10.00
63 g
47 x 13cm
Replacement Covers for Rectangular Shaped Heat Packs
(47cm x 12cm) - Royal Blue Cotton Fabric (Personalised with Text)
FGWHE016(R47cmx12cm)COT-BRO(P)
5056261063501
£12.95
63 g
47 x 13cm
Replacement Covers for Rectangular Shaped Heat Packs
(47cm x 12cm) - Natural Cotton Fabric
FGWHE016(R47cmx12cm)COT-NAT
5056261063532
£10.00
63 g
47 x 13cm
Replacement Covers for Rectangular Shaped Heat Packs
(47cm x 12cm) - Natural Cotton Fabric (Personalised with Text)
FGWHE016(R47cmx12cm)COT-NAT(P)
5056261063556
£12.95
63 g
47 x 13cm
Replacement Covers for Rectangular Shaped Heat Packs
(47cm x 12cm) - Purple Cotton Fabric
FGWHE016(R47cmx12cm)COT-PUR
5056261063617
£10.00
63 g
47 x 13cm
Replacement Covers for Rectangular Shaped Heat Packs
(47cm x 12cm) - Purple Cotton Fabric (Personalised with Text)
FGWHE016(R47cmx12cm)COT-PUR(P)
5056261063631
£12.95
63 g
47 x 13cm
Replacement Covers for Rectangular Shaped Heat Packs
(47cm x 12cm) - Red Cotton Fabric
FGWHE016(R47cmx12cm)COT-RED
5056261063655
£10.00
63 g
47 x 13cm
Replacement Covers for Rectangular Shaped Heat Packs
(47cm x 12cm) - Red Cotton Fabric (Personalised with Text)
FGWHE016(R47cmx12cm)COT-RED(P)
5056261063440
£12.95
63 g
47 x 13cm
Replacement Covers for Rectangular Shaped Heat Packs
(47cm x 12cm) - Navy Blue Fleece Fabric
FGWHE016(R47cmx12cm)FLE-BNA
5056656338511
£10.00
63 g
47 x 13cm
Replacement Covers for Rectangular Shaped Heat Packs
(47cm x 12cm) - Navy Blue Fleece Fabric (Personalised with Text)
FGWHE016(R47cmx12cm)FLE-BNA(P)
5056261063723
£12.95
63 g
47 x 13cm
Replacement Covers for Rectangular Shaped Heat Packs
(47cm x 12cm) - Royal Blue Fleece Fabric
FGWHE016(R47cmx12cm)FLE-BRO
5056261063747
£10.00
63 g
47 x 13cm
Replacement Covers for Rectangular Shaped Heat Packs
(47cm x 12cm) - Royal Blue Fleece Fabric (Personalised with Text)
FGWHE016(R47cmx12cm)FLE-BRO(P)
5056261063778
£12.95
63 g
47 x 13cm
Replacement Covers for Rectangular Shaped Heat Packs
(47cm x 12cm) - Paws Fleece Fabric
FGWHE016(R47cmx12cm)FLE-PW01
5056261063808
£12.00
63 g
47 x 13cm
Replacement Covers for Rectangular Shaped Heat Packs
(47cm x 12cm) - Paws Fleece Fabric (Personalised with Text)
FGWHE016(R47cmx12cm)FLE-PW01(P)
5056261063822
£14.95
63 g
47 x 13cm
Replacement Covers for Rectangular Shaped Heat Packs
(47cm x 12cm) - Hot Pink (Fuchsia) Fleece Fabric
FGWHE016(R47cmx12cm)FLE-PFU
5056261063846
£10.00
63 g
47 x 13cm
Replacement Covers for Rectangular Shaped Heat Packs
(47cm x 12cm) - Hot Pink (Fuchsia) Fleece Fabric (Personalised with Text)
FGWHE016(R47cmx12cm)FLE-PFU(P)
5056261063860
£12.95
63 g
47 x 13cm
Replacement Covers for Rectangular Shaped Heat Packs
(47cm x 12cm) - Purple Fleece Fabric
FGWHE016(R47cmx12cm)FLE-PUR
5056261063884
£10.00
63 g
47 x 13cm
Replacement Covers for Rectangular Shaped Heat Packs
(47cm x 12cm) - Purple Fleece Fabric (Personalised with Text)
FGWHE016(R47cmx12cm)FLE-PUR(P)
5056261063662
£12.95
63 g
47 x 13cm
Replacement Covers for Rectangular Shaped Heat Packs
(47cm x 12cm) - Tartan Fleece Fabric
FGWHE016(R47cmx12cm)FLE-TA01
5056261063686
£12.00
63 g
47 x 13cm
Replacement Covers for Rectangular Shaped Heat Packs
(47cm x 12cm) - Tartan Fleece Fabric (Personalised with Text)
FGWHE016(R47cmx12cm)FLE-TA01(P)
5056261063716
£14.95
63 g
47 x 13cm
Replacement Covers for Rectangular Shaped Heat Packs
(49cm x 15cm) - Navy Blue Cotton Fabric
FGWHE016(49cmx15cm)COT-BNA
5056261063495
£10.00
65 g
49 x 15cm
Replacement Covers for Rectangular Shaped Heat Packs
(49cm x 15cm) - Navy Blue Cotton Fabric (Personalised with Text)
FGWHE016(49cmx15cm)COT-BNA(P)
5056261063525
£12.95
65 g
49 x 15cm
Replacement Covers for Rectangular Shaped Heat Packs
(49cm x 15cm) - Natural Cotton Fabric
FGWHE016(49cmx15cm)COT-NAT
5056261063587
£10.00
65 g
49 x 15cm
Replacement Covers for Rectangular Shaped Heat Packs
(49cm x 15cm) - Natural Cotton Fabric (Personalised with Text)
FGWHE016(49cmx15cm)COT-NAT(P)
5056261063600
£12.95
65 g
49 x 15cm
Replacement Covers for Rectangular Shaped Heat Packs
(49cm x 15cm) - Purple Cotton Fabric
FGWHE016(49cmx15cm)COT-PUR
5056261063433
£10.00
65 g
49 x 15cm
Replacement Covers for Rectangular Shaped Heat Packs
(49cm x 15cm) - Purple Cotton Fabric (Personalised with Text)
FGWHE016(49cmx15cm)COT-PUR(P)
5056261063464
£12.95
65 g
49 x 15cm
Replacement Covers for Rectangular Shaped Heat Packs
(49cm x 15cm) - Red Cotton Fabric
FGWHE016(49cmx15cm)COT-RED
5056261063488
£10.00
65 g
49 x 15cm
Replacement Covers for Rectangular Shaped Heat Packs
(49cm x 15cm) - Red Cotton Fabric (Personalised with Text)
FGWHE016(49cmx15cm)COT-RED(P)
5056261063518
£12.95
65 g
49 x 15cm
Replacement Covers for Rectangular Shaped Heat Packs
(49cm x 15cm) - Navy Blue Fleece Fabric
FGWHE016(49cmx15cm)FLE-BNA
5056261063761
£10.00
65 g
49 x 15cm
Replacement Covers for Rectangular Shaped Heat Packs
(49cm x 15cm) - Navy Blue Fleece Fabric (Personalised with Text)
FGWHE016(49cmx15cm)FLE-BNA(P)
5056261063792
£12.95
65 g
49 x 15cm
Replacement Covers for Rectangular Shaped Heat Packs
(49cm x 15cm) - Royal Blue Fleece Fabric (Personalised with Text)
FGWHE016(49cmx15cm)FLE-BRO(P)
5056261063839
£12.95
65 g
49 x 15cm
Replacement Covers for Rectangular Shaped Heat Packs
(49cm x 15cm) - Paws Fleece Fabric
FGWHE016(49cmx15cm)FLE-PW01
5056261063853
£12.00
65 g
49 x 15cm
Replacement Covers for Rectangular Shaped Heat Packs
(49cm x 15cm) - Paws Fleece Fabric (Personalised with Text)
FGWHE016(49cmx15cm)FLE-PW01(P)
5056261063877
£14.95
65 g
49 x 15cm
Replacement Covers for Rectangular Shaped Heat Packs
(49cm x 15cm) - Hot Pink (Fuchsia) Fleece Fabric
FGWHE016(49cmx15cm)FLE-PFU
5056261063891
£10.00
65 g
49 x 15cm
Replacement Covers for Rectangular Shaped Heat Packs
(49cm x 15cm) - Hot Pink (Fuchsia) Fleece Fabric (Personalised with Text)
FGWHE016(49cmx15cm)FLE-PFU(P)
5056261063679
£12.95
65 g
49 x 15cm
Replacement Covers for Rectangular Shaped Heat Packs
(49cm x 15cm) - Purple Fleece Fabric
FGWHE016(49cmx15cm)FLE-PUR
5056261063709
£10.00
65 g
49 x 15cm
Replacement Covers for Rectangular Shaped Heat Packs
(49cm x 15cm) - Purple Fleece Fabric (Personalised with Text)
FGWHE016(49cmx15cm)FLE-PUR(P)
5056261063730
£12.95
65 g
49 x 15cm
Replacement Covers for Rectangular Shaped Heat Packs
(49cm x 15cm) - Tartan Fleece Fabric
FGWHE016(49cmx15cm)FLE-TA01
5056261063754
£12.00
65 g
49 x 15cm
Replacement Covers for Rectangular Shaped Heat Packs
(49cm x 15cm) - Tartan Fleece Fabric (Personalised with Text)
FGWHE016(49cmx15cm)FLE-TA01(P)
5056261063785
£14.95
65 g
49 x 15cm
Replacement Covers for Rectangular Shaped Heat Packs
(47cm x 12cm) - Gothic Blue Luxury Cotton Fabric
FGWHE016(R47cmx12cm)COL-BGO
5056261063372
£20.00
63 g
47 x 13cm
Replacement Covers for Rectangular Shaped Heat Packs
(47cm x 12cm) - Gothic Blue Luxury Cotton Fabric (Personalised with Text)
FGWHE016(R47cmx12cm)COL-BGO(P)
5056261063389
£22.95
63 g
47 x 13cm
Replacement Covers for Rectangular Shaped Heat Packs
(49cm x 15cm) - Gothic Blue Luxury Cotton Fabric
FGWHE016(49cmx15cm)COL-BGO
5056261063396
£20.00
65 g
49 x 15cm
Replacement Covers for Rectangular Shaped Heat Packs
(49cm x 15cm) - Gothic Blue Luxury Cotton Fabric (Personalised with Text)
FGWHE016(49cmx15cm)COL-BGO(P)
5056261063402
£22.95
65 g
49 x 15cm
Replacement Covers for Rectangular Shaped Heat Packs
(47cm x 12cm) - Chocolate Luxury Cotton Fabric
FGWHE016(R47cmx12cm)COL-BMO
5056261063419
£20.00
63 g
47 x 13cm
Replacement Covers for Rectangular Shaped Heat Packs
(47cm x 12cm) - Chocolate Luxury Cotton Fabric (Personalised with Text)
FGWHE016(R47cmx12cm)COL-BMO(P)
5056261063341
£22.95
63 g
47 x 13cm
Replacement Covers for Rectangular Shaped Heat Packs
(49cm x 15cm) - Chocolate Luxury Cotton Fabric
FGWHE016(49cmx15cm)COL-BMO
5056261063358
£20.00
65 g
49 x 15cm
Replacement Covers for Rectangular Shaped Heat Packs
(49cm x 15cm) - Chocolate Luxury Cotton Fabric (Personalised with Text)
FGWHE016(49cmx15cm)COL-BMO(P)
5056261063365
£22.95
65 g
49 x 15cm
Replacement Covers for Rectangular Shaped Heat Packs
(47cm x 12cm) - Natural Organic Cotton
FGWHE016(R47cmx12cm)COO-NAT
5056261063907
£17.00
63 g
47 x 13cm
Replacement Covers for Rectangular Shaped Heat Packs
(47cm x 12cm) - Natural Organic Cotton (Personalised with Text)
FGWHE016(R47cmx12cm)COO-NAT(P)
5056261063914
£19.95
63 g
47 x 13cm
Replacement Covers for Rectangular Shaped Heat Packs
(49cm x 15cm) - Natural Organic Cotton
FGWHE016(49cmx15cm)COO-NAT
5056261063921
£17.00
65 g
49 x 15cm
Replacement Covers for Rectangular Shaped Heat Packs
(49cm x 15cm) - Natural Organic Cotton (Personalised with Text)
FGWHE016(49cmx15cm)COO-NAT(P)
5056261063938
£19.95
65 g
49 x 15cm
Replacement Covers for Rectangular Shaped Heat Packs
(33cm x 17cm) - Navy Blue Cotton Fabric
FGWHE016(R33cmx17cm)COT-BNA
5056656339044
£10.00
50 g
17 x 33cm
Replacement Covers for Rectangular Shaped Heat Packs
(33cm x 17cm) - Navy Blue Cotton Fabric (Personalised with Text)
FGWHE016(R33cmx17cm)COT-BNA(P)
5056656339211
£12.95
50 g
17 x 33cm
Replacement Covers for Rectangular Shaped Heat Packs
(33cm x 17cm) - Royal Blue Cotton Fabric
FGWHE016(R33cmx17cm)COT-BRO
5056656339051
£10.00
50 g
17 x 33cm
Replacement Covers for Rectangular Shaped Heat Packs
(33cm x 17cm) - Royal Blue Cotton Fabric (Personalised with Text)
FGWHE016(R33cmx17cm)COT-BRO(P)
5056656339228
£12.95
50 g
17 x 33cm
Replacement Covers for Rectangular Shaped Heat Packs
(33cm x 17cm) - Natural Cotton Fabric
FGWHE016(R33cmx17cm)COT-NAT
5056656339068
£10.00
50 g
17 x 33cm
Replacement Covers for Rectangular Shaped Heat Packs
(33cm x 17cm) - Natural Cotton Fabric (Personalised with Text)
FGWHE016(R33cmx17cm)COT-NAT(P)
5056656339235
£12.95
50 g
17 x 33cm
Replacement Covers for Rectangular Shaped Heat Packs
(33cm x 17cm) - Purple Cotton Fabric
FGWHE016(R33cmx17cm)COT-PUR
5056656339082
£10.00
50 g
17 x 33cm
Replacement Covers for Rectangular Shaped Heat Packs
(33cm x 17cm) - Purple Cotton Fabric (Personalised with Text)
FGWHE016(R33cmx17cm)COT-PUR(P)
5056656339259
£12.95
50 g
17 x 33cm
Replacement Covers for Rectangular Shaped Heat Packs
(33cm x 17cm) - Red Cotton Fabric
FGWHE016(R33cmx17cm)COT-RED
5056656339099
£10.00
50 g
17 x 33cm
Replacement Covers for Rectangular Shaped Heat Packs
(33cm x 17cm) - Red Cotton Fabric (Personalised with Text)
FGWHE016(R33cmx17cm)COT-RED(P)
5056656339266
£12.95
50 g
17 x 33cm
Replacement Covers for Rectangular Shaped Heat Packs
(33cm x 17cm) - Gothic Blue Luxury Cotton Fabric
FGWHE016(R33cmx17cm)COL-BGO
5056656339105
£20.00
50 g
17 x 33cm
Replacement Covers for Rectangular Shaped Heat Packs
(33cm x 17cm) - Gothic Blue Luxury Cotton Fabric (Personalised with Text)
FGWHE016(R33cmx17cm)COL-BGO(P)
5056656339273
£22.95
50 g
17 x 33cm
Replacement Covers for Rectangular Shaped Heat Packs
(33cm x 17cm) - Chocolate Luxury Cotton Fabric
FGWHE016(R33cmx17cm)COL-BMO
5056656339112
£20.00
50 g
17 x 33cm
Replacement Covers for Rectangular Shaped Heat Packs
(33cm x 17cm) - Chocolate Luxury Cotton Fabric (Personalised with Text)
FGWHE016(R33cmx17cm)COL-BMO(P)
5056656339280
£22.95
50 g
17 x 33cm
Replacement Covers for Rectangular Shaped Heat Packs
(33cm x 17cm) - Natural Organic Cotton
FGWHE016(R33cmx17cm)COO-NAT
5056656339129
£17.00
50 g
17 x 33cm
Replacement Covers for Rectangular Shaped Heat Packs
(33cm x 17cm) - Natural Organic Cotton (Personalised with Text)
FGWHE016(R33cmx17cm)COO-NAT(P)
5056656339297
£19.95
50 g
17 x 33cm
Replacement Covers for Rectangular Shaped Heat Packs
(33cm x 17cm) - Navy Blue Fleece Fabric
FGWHE016(R33cmx17cm)FLE-BNA
5056656339136
£10.00
50 g
17 x 33cm
Replacement Covers for Rectangular Shaped Heat Packs
(33cm x 17cm) - Navy Blue Fleece Fabric (Personalised with Text)
FGWHE016(R33cmx17cm)FLE-BNA(P)
5056656339303
£12.95
50 g
17 x 33cm
Replacement Covers for Rectangular Shaped Heat Packs
(33cm x 17cm) - Royal Blue Fleece Fabric
FGWHE016(R33cmx17cm)FLE-BRO
5056656339143
£10.00
50 g
17 x 33cm
Replacement Covers for Rectangular Shaped Heat Packs
(33cm x 17cm) - Royal Blue Fleece Fabric (Personalised with Text)
FGWHE016(R33cmx17cm)FLE-BRO(P)
5056656339310
£12.95
50 g
17 x 33cm
Replacement Covers for Rectangular Shaped Heat Packs
(33cm x 17cm) - Paws Fleece Fabric
FGWHE016(R33cmx17cm)FLE-PW01
5056656339198
£12.00
50 g
17 x 33cm
Replacement Covers for Rectangular Shaped Heat Packs
(33cm x 17cm) - Paws Fleece Fabric (Personalised with Text)
FGWHE016(R33cmx17cm)FLE-PW01(P)
5056656339341
£14.95
50 g
17 x 33cm
Replacement Covers for Rectangular Shaped Heat Packs
(33cm x 17cm) - Hot Pink (Fuchsia) Fleece Fabric
FGWHE016(R33cmx17cm)FLE-PFU
5056656339150
£10.00
50 g
17 x 33cm
Replacement Covers for Rectangular Shaped Heat Packs
(33cm x 17cm) - Hot Pink (Fuchsia) Fleece Fabric (Personalised with Text)
FGWHE016(R33cmx17cm)FLE-PFU(P)
5056656339327
£12.95
50 g
17 x 33cm
Replacement Covers for Rectangular Shaped Heat Packs
(33cm x 17cm) - Purple Fleece Fabric
FGWHE016(R33cmx17cm)FLE-PUR
5056656339167
£10.00
50 g
17 x 33cm
Replacement Covers for Rectangular Shaped Heat Packs
(33cm x 17cm) - Purple Fleece Fabric (Personalised with Text)
FGWHE016(R33cmx17cm)FLE-PUR(P)
5056656339334
£12.95
50 g
17 x 33cm
Replacement Covers for Rectangular Shaped Heat Packs
(33cm x 17cm) - Tartan Fleece Fabric
FGWHE016(R33cmx17cm)FLE-TA01
5056656339204
£12.00
50 g
17 x 33cm
Replacement Covers for Rectangular Shaped Heat Packs
(33cm x 17cm) - Tartan Fleece Fabric (Personalised with Text)
FGWHE016(R33cmx17cm)FLE-TA01(P)
5056656339358
£14.95
50 g
17 x 33cm
Replacement Covers for Rectangular Shaped Heat Packs
(40cm x 30cm) - Navy Blue Cotton Fabric
FGWHE016(R40x30)COT-BNA
5056656338764
£12.50
100 g
40 x 30cm
Replacement Covers for Rectangular Shaped Heat Packs
(40cm x 30cm) - Navy Blue Cotton Fabric (Personalised with Text)
FGWHE016(R40x30)COT-BNA(P)
5056656338917
£15.45
100 g
40 x 30cm
Replacement Covers for Rectangular Shaped Heat Packs
(40cm x 30cm) - Royal Blue Cotton Fabric
FGWHE016(R40x30)COT-BRO
5056656338771
£12.50
100 g
40 x 30cm
Replacement Covers for Rectangular Shaped Heat Packs
(40cm x 30cm) - Royal Blue Cotton Fabric (Personalised with Text)
FGWHE016(R40x30)COT-BRO(P)
5056656338924
£15.45
100 g
40 x 30cm
Replacement Covers for Rectangular Shaped Heat Packs
(40cm x 30cm) - Natural Cotton Fabric
FGWHE016(R40x30)COT-NAT
5056656338788
£12.50
100 g
40 x 30cm
Replacement Covers for Rectangular Shaped Heat Packs
(40cm x 30cm) - Natural Cotton Fabric (Personalised with Text)
FGWHE016(R40x30)COT-NAT(P)
5056656338931
£15.45
100 g
40 x 30cm
Replacement Covers for Rectangular Shaped Heat Packs
(40cm x 30cm) - Purple Cotton Fabric
FGWHE016(R40x30)COT-PUR
5056656338801
£12.50
100 g
40 x 30cm
Replacement Covers for Rectangular Shaped Heat Packs
(40cm x 30cm) - Purple Cotton Fabric (Personalised with Text)
FGWHE016(R40x30)COT-PUR(P)
5056656338955
£15.45
100 g
40 x 30cm
Replacement Covers for Rectangular Shaped Heat Packs
(40cm x 30cm) - Red Cotton Fabric
FGWHE016(R40x30)COT-RED
5056656338818
£12.50
100 g
40 x 30cm
Replacement Covers for Rectangular Shaped Heat Packs
(40cm x 30cm) - Red Cotton Fabric (Personalised with Text)
FGWHE016(R40x30)COT-RED(P)
5056656338962
£15.45
100 g
40 x 30cm
Replacement Covers for Rectangular Shaped Heat Packs
(40cm x 30cm) - Gothic Blue Luxury Cotton Fabric
FGWHE016(R40x30)COL-BGO
5056656338825
£22.50
100 g
40 x 30cm
Replacement Covers for Rectangular Shaped Heat Packs
(40cm x 30cm) - Gothic Blue Luxury Cotton Fabric (Personalised with Text)
FGWHE016(R40x30)COL-BGO(P)
5056656338979
£25.45
100 g
40 x 30cm
Replacement Covers for Rectangular Shaped Heat Packs
(40cm x 30cm) - Chocolate Luxury Cotton Fabric
FGWHE016(R40x30)COL-BMO
5056656338832
£22.50
100 g
40 x 30cm
Replacement Covers for Rectangular Shaped Heat Packs
(40cm x 30cm) - Chocolate Luxury Cotton Fabric (Personalised with Text)
FGWHE016(R40x30)COL-BMO(P)
5056656338986
£25.45
100 g
40 x 30cm
Replacement Covers for Rectangular Shaped Heat Packs
(40cm x 30cm) - Natural Organic Cotton
FGWHE016(R40x30)COO-NAT
5056656338849
£19.50
100 g
40 x 30cm
Replacement Covers for Rectangular Shaped Heat Packs
(40cm x 30cm) - Natural Organic Cotton (Personalised with Text)
FGWHE016(R40x30)COO-NAT(P)
5056656338993
£22.45
100 g
40 x 30cm
Replacement Covers for Rectangular Shaped Heat Packs
(40cm x 30cm) - Navy Blue Fleece Fabric
FGWHE016(R40x30)FLE-BNA
5056656338856
£12.50
100 g
40 x 30cm
Replacement Covers for Rectangular Shaped Heat Packs
(40cm x 30cm) - Navy Blue Fleece Fabric (Personalised with Text)
FGWHE016(R40x30)FLE-BNA(P)
5056656339006
£15.45
100 g
40 x 30cm
Replacement Covers for Rectangular Shaped Heat Packs
(40cm x 30cm) - Paws Fleece Fabric
FGWHE016(R40x30)FLE-PW01
5056656338894
£14.50
100 g
40 x 30cm
Replacement Covers for Rectangular Shaped Heat Packs
(40cm x 30cm) - Paws Fleece Fabric (Personalised with Text)
FGWHE016(R40x30)FLE-PW01(P)
5056656339174
£17.45
100 g
40 x 30cm
Replacement Covers for Rectangular Shaped Heat Packs
(40cm x 30cm) - Hot Pink (Fuchsia) Fleece Fabric
FGWHE016(R40x30)FLE-PFU
5056656338870
£12.50
100 g
40 x 30cm
Replacement Covers for Rectangular Shaped Heat Packs
(40cm x 30cm) - Hot Pink (Fuchsia) Fleece Fabric (Personalised with Text)
FGWHE016(R40x30)FLE-PFU(P)
5056656339020
£15.45
100 g
40 x 30cm
Replacement Covers for Rectangular Shaped Heat Packs
(40cm x 30cm) - Purple Fleece Fabric
FGWHE016(R40x30)FLE-PUR
5056656338887
£12.50
100 g
40 x 30cm
Replacement Covers for Rectangular Shaped Heat Packs
(40cm x 30cm) - Purple Fleece Fabric (Personalised with Text)
FGWHE016(R40x30)FLE-PUR(P)
5056656339037
£15.45
100 g
40 x 30cm
Replacement Covers for Rectangular Shaped Heat Packs
(40cm x 30cm) - Tartan Fleece Fabric
FGWHE016(R40x30)FLE-TA01
5056656338900
£14.50
100 g
40 x 30cm
Replacement Covers for Rectangular Shaped Heat Packs
(40cm x 30cm) - Tartan Fleece Fabric (Personalised with Text)
FGWHE016(R40x30)FLE-TA01(P)
5056656339181
£17.45
100 g
40 x 30cm
Replacement Covers for Rectangular Shaped Heat Packs