2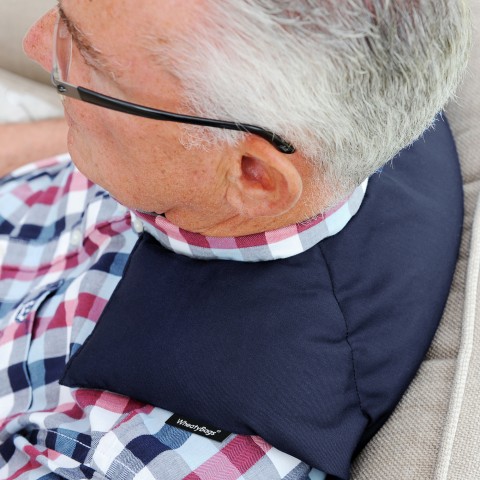 WheatyBags® Removable Covers
We are now offering removable covers on our Wheat Bags Neck and Shoulder and Wheat Bags Upper Back, Shoulder and Neck wheat bag heat packs.
These new designs allow us to offer the covers on products that we previously were unable to due to the shape.  The covers come with a velcro design so can easily be attached and removed from the heat packs enabling them to be cleaned easily.
When purchased you will receive a heat pack inner in natural cotton along with the removable cover in the fabric of your choice. We stock many top quality fabrics so can offer a wide range of options for you to select from along with all the standard extras such as Provence lavender and personalised text.