2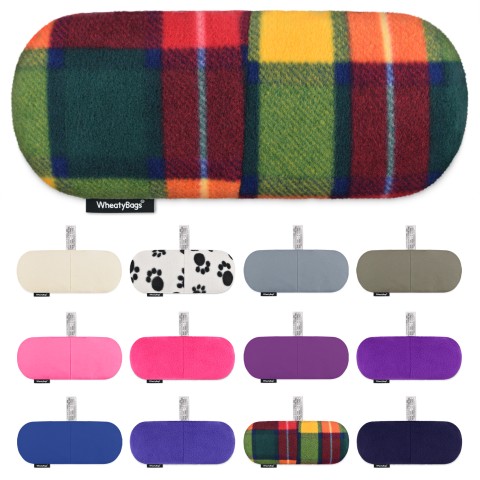 Limited Edition Microwave Heat Packs
We currently have on offer a fantastic range of Limited Edition Microwave Heat Packs in a wide choice of exclusive fleece fabrics, abailable for a short time only.
The Original Heat Pack is our most popular product and we have a wide range of limited edition fabric options to choose from. We have something for everyone with classic check designs, plain colours, funky spotted designs and animal prints, so make sure to take advantage while you can as stock is limited. Once we run out these fabrics will never be seen again.
We are also offering a limited edition range on our Hand and Face Microwave Heat Packs which come in a useful twin pack. You receive two smaller heat packs in the fabric of your choice and they are perfect to be used as hand warmers or for localised pain relief. You'll be spoilt for choice with our huge range of fabric choices so order now to avoid missing out on these Limited Edition Heat Packs.